In the mid 19th century, San Pedro Sula's fortunes changed when commerce picked up at the port of Omoa and San Pedro Sula again became an important commerce spot in Honduras. But it was the growth of the Banana Industry and the reopening of Puerto Cortes that really set the city in motion to become Honduras commerce center. Today San Pedro Sula is one of Central America's fastest growing cities. Business and commerce continue to grow to today as does the city's modern facilities and services.


SOME LOCAL ATTRACTIONS

The Museum of Anthropology and History is located a few blocks from Central Park on 3a Avenida between 3 and 4 Calles NO. The museum is a must see for anyone visiting San Pedro Sula. Its displays will take you through the Pre-Columbian to modern day history of the Sula Valley. The museum has a wide range of Mayan artifacts that have been found throughout the area and is open from Monday to Saturday from 9am to 4pm, is closed all day Tuesday, and Sunday it opens from 9am to 3pm. The entrance fee is $2 for foreign visitors and 20 lps (lempiras) for national visitors.


Guamilito Market is one the Honduras' best handicraft markets. The market is between 8 and 9 Avenida and 6 and 7 Calles NO. The market is open daily, usually until around 5pm. The market is a great place to pick up souvenirs and gifts. Items of note are Honduran cigars, mahogany carvings, Mayan replica pottery, woven baskets, hammocks and a range of colored T-Shirts. Spend some time browsing and do not be afraid to bargain on the prices.




The Central Park of San Pedro Sula and the main Cathedral are definitely worth a look. The Cathedral, which was built in 1949, has just been remodeled and restored. The new Central Park (Parque Central) is open, fresh looking and at well lit at night. The park is always busy, with people coming and going and moneychangers and street vendors plying their trade. It's a great place to sit back and people watch or to strike up a conversation with some locals. If it is a little hot outside.



The Coca Cola sign can be seen most days from the downtown area in its position on the Merendon Mountain Range, which is only a 10 minute taxi ride from downtown. At night, if running, the sign flashes Coke colors and fades in and out. Whether you are a coke fan or not, a hike up to the sign is a good way to escape downtown and to see some great views of the Sula Valley.


The walk takes about 1 to 2 hours and goes through some nice rainforest where Toucans and Motmots are regularly seen. Motmots are a brilliantly colored bird and Honduras has more species than any other country.
Being a big city, San Pedro Sula has modern comforts and a range of activities such as sporting events, shopping centers, restaurants and nightlife. See the below sections for more information.

ACTIVITIES San Pedro Sula is a good place to stay to enjoy the facilities of a large city and to see another side of the Honduran experience, big city life. The city has good banking, business, and communication and hotel facilities. There is a wide range of restaurants and nightlife, places to shop. Sampedranos, what the San Pedro Sulans are called, are a friendly and helpful people. The city is home to a few football teams from the national league and a game is quite an experience to see, not just for the high quality of football but also for the atmosphere of the crowd and for the local passion that is a part of true Latin American Football.


North Americans will know this brand of football as soccer. Games are regularly held in the Olympic Stadium or the Francisco Morazán Stadium, which is located on 1 Calle between 13 and 14 avenida. Tickets start at US$3 depending on the seating and the game.


San Pedro Sula is a good place to base yourself during a visit to Honduras, especially if you like the comforts of a big city. Day trips can be organized to Tela, Lake Yojoa, Omoa and the Mayan Ruins of Copan, with local travel agents or tour operators. Many rental car companies have offices in San Pedro Sula, which is another option for traveling around to explore the many nearby attractions.RESTAURANTS


Don Udos is located on Boulevard Morazán a few blocks up from the Circumvallation. A favorite amongst foreigners it has a good variety of international dishes and a good variety of wine. Meal prices: US$9 to US$18

Fred's Kitchen
is located in a new location on 7 Calle, 19 Ave SO in Barrio Rio de Pierdas. The Restaurant has an international menu, friendly staff and good service and is one of the best values for money restaurants in San Pedro Sula. Meal Prices: US$8 to US$14


Chef Marianos
is located in Zona Viva and offers a range of Honduran and Garifuna dishes, seafood dishes being a specialty. Meal Prices: US$8 to US$14

Las Carnitas is located in Zona Viva and is a local favorite, for its open-air atmosphere, occasional live music and Honduran style beef and chicken dishes. Meal Prices: US$7 to US$14


Pamplona is located in Central Park and is a local icon. The place gets very busy during lunch times and breakfasts. It offers a range of national and international dishes at very good prices, such as chicken soup for only $2.00. The restaurant is AC and offers a nice place to escape with a cool drink and coffee from the downtown heat. Meal Prices: US$3 to US$9


Antojitos Mexicanos has 2 popular locations, one downtown in Central Park the other on the Circumvallation near Zona Viva. Antojitos is one of the che
apest places to eat in the city, with Mexican style tacos, enchiladas, tortas and so on. The Circumvallation branch has its own groups of Mariachis who strum and blow their stuff in the evenings for the patrons, nice place to eat cheap, drink a beer or two and to soak up some local atmosphere.
Meal Prices: US$4 to US$9


San Pedro Sula is home to a lot of additional eating options, which have a wide range of prices from budget to upper class. There is far too many to list here the above places are just some recommended places to start. Other notable Restaurants are Ruby Tuesdays, TGI Fridays and Applebee's.


Also if you missing Pizza Hut, McDonalds, Burger King, Subway, Church's Chicken, Popeye's, and so forth, San Pedro Sula has no shortages of fast food places. Or better still try some of the local fast food places such as Pollo Campero, Bicos, Power Chicken (great name) or 2 x 1 Pizza.


INTERNET CAFE
Over the past year or two there has been an Internet café explosion in the downtown area of San Pedro Sula. Instead of listing places here I suggest you just walk a block or two from Central Park in any direction and you should find an Internet Cafe. Currently prices are around $.1 to $2 per hour and a few places have Internet phones for calling internationally.

NIGHTLIFE

San Pedro Sula has some of the country's best nightlife and is a great place to go out and to drink and dance the night away or to catch up on all the latest movies.

The Mall Multi Plaza, Mega Plaza and Metro Plaza all have cinema complexes. Closer to downtown you will find 2 or 3 cinemas, Multicines Plaza being the best. Movie releases are a few months behind the USA or Western Countries. Most movies are shown in English with Spanish subtitles. Ticket prices range from $2.00 to $4.00 depending on the cinema and to extent the quality of their facilities. All local papers have a daily cinema schedule.

San Pedro Sula is home to a lot of bars. A fun night can be had in Zona Viva going from bar to bar. A local favorite and fun place to hang out is La Cava in Barrio Los Andes 2 and 3 Calle, 16 Ave NO. Great Karaoke nights and occasional live music on the weekends packs the people in. Jerry the owner mixes a range or cocktails. Watch out for the Bacardi 121 or ask if he has some Guaro for a fire packed drink. There is a good selection of music and the patrons are always happy to have a chat.



Karaoke Club in Zona Viva is a popular place with the locals and even if you are not a Karaoke fan it can be a good place to catch some quality music. The quality of the singers is at times surprising and at other times not so surprising. Big Daddies, Caribbean and Gators Sports Bar is also all popular spots in Zona Viva. Bars do come andgo regularly in San Pedro Sula, so just look for a place with some people and some music.

TGI Fridays, Applebee's, Ruby Tuesdays and Fogancito's are all popular places to eat and drink on the weekends. All places are well located near the Circunvalcion.


For a bit more local color and atmosphere, consider visiting a local disco. Thursday, Friday and Saturday nights are the most popular. But most discos are open every night except Monday. Check the local papers for promotion nights such as ladies night, live music, beer promotions or open bar (cover charge, then all you care to drink). The pick of the discos is Kawamas Bay, which is located on the Circunvalcion. The disco plays a lot of Latin music and has a friendly staff. It can get very busy on the weekends usually around 11.00 PM.


The disco stays open to 5 AM or 6 PM and it is a place to dance. You will find more people on the dance floor than at the bar or tables and chairs for most of the night. So put on your dancing shoes and be ready for some Salsa, Merengue and Punta. No need to worry, since you will still get a bit of house, rock and techno music. Cover charges vary from $3.00 to $8, dep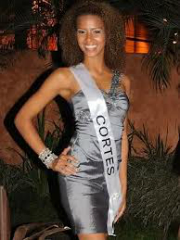 ending on the night.

Confetti's Disco is also popular and is only located a block on from Kawamas Bay. Confetti's also fills up on the weekends and stays open to around 5am or 6am. The disco plays a variety of music on the weekends and a bit more house and techno music than Kawamas Bay. Cover charges vary from $3 to $9. Millennium Disco is located in the Social Club Arabe at the end of Barrio Rio Pierdas the disco is the classiest place in town.



Friday and Saturday nights are busy and cover charges vary from $3.50 to $6. The Sampedrano Cultural Center holds regularly events such as concerts, performances and art shows. Call (504) 553-3911 or 553-3768 for event schedules. For safety reasons, be sure to take a taxi when traveling even just a few blocks after dark. Walking around Zona Viva is OK but only within a block or two radius of the area. Otherwise just get a taxi, most fares cost $3 to $4, but prices do go up the later the night gets.


WHEN TO GO AND WHY
San Pedro Sula can be visited at all times of year. Two special times to visit are during the Fair of June or Feria de Juliana. The month long celebrations range from Cultural Events, Live Music, Street Carnivals, and AGAS Agricultural Fair to the Expo Centro Fair, which includes live music and food.

The Fair, though not as well known as Carnival in La Ceiba, offers a good chance to join the Sanpedranos in celebrating their city. Again at nights be sure to take a taxi other than that it is a great time to visit San Pedro Sula.


The other special time to visit is during the Folkloric Festival, which runs over 2 Saturday nights in September. The festival is a cultural event, which includes country food stands, music and national presentations of music and dance from different international cultural groups that have made their home in San Pedro Sula. To top this off a famous Latin American Group also plays. If you are visiting Honduras for a long period of time be sure to pencil this event in, as it is one of the country's best.

TRAVEL TIPS

SAFETY
San Pedro Sula, like so many large and growing cities, does have its fair share of crime. Travel common sense should be used at all times, such as taking taxis at night or when you are not sure of where you are going.


Fares should range between US$4 in the downtown area and should cost US$14 from the airport to the downtown area. Visiting poor areas (slumming, as some call it) is never a good idea. Also, do not wear fancy jewelry, watches or expensive sunglasses and don't carry large amounts of money or valuables with you. American Express Traveler's Checks should be carried instead of cash.


OVERNIGHTSTAYS

A lot of people, as they say, get stuck in San Pedro Sula awaiting connecting flights. Hopefully this guide may give you with some ideas on how to fill your time. To squeeze as much in as possible in an overnight, I would visit the Museum of Anthropology and History, shop in Guamilito Handicrafts Market, visit Central Park, and admire the Coca Cola sign from a distance while pondering the influence of multinational companies worldwide.


There is a good view of the sign from the Cathedral's front steps. And then treat yourself to a nice meal and a few drinks or go catch a movie.