PUERTO CORTES
Founded as the Villa de Puerto Caballos
In 1524, this port has become the most important port city in Central America. Through it, most of the goods that are imported or exported to the country are embarked. Located only 55 km from San Pedro Sula, it has become, together with this industrial city the most important economic growth area of the country.
Today, Puerto Cortes is a bustling port, where you can see a lot of seafaring activity every day of the year. Puerto Cortes is connected to San Pedro Sula via a modern four lane highway that covers the entire route of 55 km between both cities. Travel time to Puerto Cortes is a short 45 minutes at the most if traveling by car and one hour if traveling by bus.

There is regular railroad service between Puerto Cortes and Tela. The service, which departs from the Puerto Cortes Railroad Station operates on Fridays and Sundays. Departure is at 7:00 a. m from Puerto Cortes, with an arrival at Tela around 11:00 a.m. From Tela, the departure for Cortes is at 1:00 p.m. with a 6:00 p.m. arrival at Puerto Cortes.


Puerto Cortes is however, a lot more than the leading port of Honduras. Following east along the shores of the Caribbean, you will arrive at the Garifuna communities of Travesia and Bajamar and to the west, Masca.


These three are some of the most important Garifuna communities in the country, and reflect the interesting live culture of these people. Every year, a Garifuna dance festival is held in Bajamar. A little before the community of Travesia you will find the hotel and Restaurant Fronteras del Caribe.


It is located on the beach, under some exuberant Coconut trees that will entice you to set up a hammock and relax under the cool tropical tradewinds! Also, in this area of Puerto Cortes, in the Beaches of El Faro, you will find the Hotel Costa Azul, from where you can enjoy the tranquil beaches in a pleasant setting.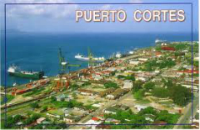 Heading west from Puerto Cortes, and following the coast towards the community of Cieneguita, you will pass the Coca Cola municipal beach. The name, which is obviously quite commercial, came to be as the local Coca Cola Depot is located very near to the beach.


These are by far the most famous and popular beaches in the area, and are frequented by the locals as well as by people from afar during the weekends and holidays. During the week the beaches are quite quiet. You will find many different restaurants and bars along the beach where you can enjoy lunch or dinner.

Just beyond the Coca Cola beach is Cieneguita. In my opinion, these are the best beaches in Puerto Cortes. Here you will find the Hotel Playa, Palmeras Beach Hotel and the brand new Hotel Casa de Playa, which is an all inclusive property.


The Hotel Playa offers an air-conditioned restaurant as well as many beachside "champas" located under the fresh tropical palm and coco-nut trees. The Hotel Casa de Playa has spacious rooms, direct access to the beach and a very nice swimming pool with a slide for children.


There are now a variety of adventure mountain bicycle tours available in Puerto Cortes. Based at the Hotel Playa in Cieneguita, Roberto Alvarez Jr. has designed various tours with an average of 4 hours of first class, scenic and without doubt invigorating routes that will take you to secluded waterfalls, offer scenic views of the Caribbean and allow you to discover a different facet of this region of Honduras.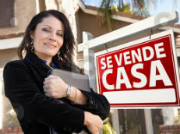 Professional mountain bicycles with front and rear suspension, helmets, first aid kits and the outstanding guide services provided by Roberto will provide you with and unforgettable experience. Another good option for food in the area is Anclas restaurant, located on the water, offering access to the refreshing trade winds as well as a great view of the port and beaches
Puerto Cortes is the principal port of Central America, and it's port facilities are the most advanced. Big ships loading and unloading every day of the week. Recent expansion and development at Puerto Barrios in Guatemala will create stiff competition for Puerto Cortes.


The new port projects in Guatemala are privately owned and are expected to be more competitive and aggressive than the government run facilities at Puerto Cortes -La Portuaria.


There is no airport at Puerto Cortes; nearest international airport is San Pedro Sula, about 40km away. Puerto Cortes is a head of the Pan American highway system. Paved highway connections to neighboring Guatemala, El Salvador, Nicaragua, and all Central American countries. Local bus services will take you any place in the area and intercity direct buses run to San Pedro Sula about every 20 minutes.

The Saturday farmer's market draws big crowds of shoppers, tons of fresh fruit, vegetables, and meats from local producers. From Puerto Cortes there is a partially paved road to the west taking you to Chivana, Omoa, Cuyamel, other small ocean side villages, and Guatemala.


It's a great drive, mountains on your left and the ocean on your right. There are many beach homes belonging to upper crust folks from other parts of Honduras scattered among the local villages and homes.
Port of Puerto Cortés, Honduras is the only deep water port in Central America, and one of the region's largest and best equipped ports. It has 24 hour service, with modern roll-on and roll-off and containerized facilities. The port's sophisticated container handling equipment ensures efficiency and competitive shipping costs to the US

Three companies run buses between San Pedro Sula and Puerto Cortés, including the reliable Citul, whose offices are at 6 Av, 7–8 C SO in San Pedro; they have services every twenty minutes between 6am and 6pm, and the journey time is one hour. The Citul terminal in Puerto Cortés is a block north of the main plaza at 4 Av and 4C – if you're heading on to Belize or Guatemala,



Moving on from Puerto Cortés, there are buses to Corinto, for Guatemala, every ninety minutes (8am–3.30pm; 4hr) and hourly connections to Omoa (1hr); buses leave from the Transportes Citral terminal on 3 C a block west of the Parque.



It's also possible to travel from Puerto Cortés by fast skiff, the Gulf Cruza, to Belize, with weekly departures on Mondays at 10am from the old bridge at La Laguna, 3km south of the town centre. The journey to Belize City (US$100) takes around seven hours, with stops at Belizean immigration at Big Creek and at Placencia (4hr; US$75). For more information and the latest schedules and prices call 665 1200 or 665 5556