Tim
eline: Honduras A chronology of key events:
1502 - Christopher Columbus lands in Honduras. 1525 - Spain begins conquest of Honduras, which is accomplished only in 1539 after bitter struggles with the native population and rivals representing Spanish power centres in Mexico, Panama and Hispaniola.
17th century - Northern coast falls to British buccaneers; British protectorate established over the coast until 1860 while the Spanish concentrate on the inland area.
1821 - Honduras gains independence from Spain but becomes part of Mexico. 1823 - Honduras joins the United Provinces of Central America, which also include Costa Rica, El Salvador, Guatemala and Nicaragua. Independence and US economic control 1840 - Honduras becomes fully independent.
Late 19th-early 20th century - US becomes economically involved in Honduras, with the United Fruit Company controlling two-thirds of banana exports by 1913. 1932-49 - Honduras under right-wing National Party of Honduras (PNH) dictatorship led by General Tiburcio Carias Andino. 1963 - Colonel Osvaldo Lopez Arellano takes power after leading a coup.
1969 - Brief but costly war with El Salvador over heavy immigration and disputed border. Honduras hosted US bases in 1980s war on Nicaragua 1974 - Lopez resigns after allegedly accepting a bribe from a US company. 1975 - Colonel Juan Alberto Melgar Castro take power. 1978 - Melgar ousted in coup led by General Policarpo Paz Garcia. 1980 - General Paz signs peace treaty with El Salvador.
Civilian rule, war with Nicaragua 1981 - Roberto Suazo Cordova of the centrist Liberal Party of Honduras (PLH) is elected president, leading the first civilian government in more than a century. But armed forces chief General Gustavo Alvarez retains considerable power and Honduras becomes embroiled in various regional conflicts. US-run camps for training Salvadorans in counterinsurgency are set up on Honduran territory.
1982 - US-backed Nicaraguan counter-revolutionaries, or Contras, launch operations to bring down Nicaragua's Sandinista government from Honduran territory. 1982-83 - General Alvarez responds to increasing political unrest by ordering the detention of trade union activists and left-wing sympathisers.
Death squads are allegedly used to eliminate subversive elements. 1984 - General Alvarez is deposed amid anti-American demonstrations in Tegucigalpa. US-run training camps for Salvadoran counter-revolutionaries are shut down, but the government continues to cooperate with the US administration's anti-Sandinista activities in return for substantial economic aid.
1986 - Another Liberal Party man, Jose Azcona del Hoyo, elected president after the law was changed to stipulate a maximum one-term presidency. Human rights abuses 1987 - Amnesty granted both to military and left-wing guerrillas for abuses committed during early 1980s. 1988 February - An Amnesty International report alleges an increase in human rights violations by armed forces and right-wing death squads.
UN has claimed security forces are behind many child killings 2002: Honduras's child killings 2003: Honduras acts over child killings 1988 August - Inter-American Court of Human Rights finds Honduran government guilty of "disappearances" of Honduran citizens between 1981 and 1984. 1989 January - General Alvarez is assassinated by left-wing guerrillas in Tegucigalpa. 1989 February - Summit of Central American presidents in El Salvador reaches agreement on demobilisation of Nicaraguan Contras based in Honduras.
1990 January - Rafael Callejas sworn in as president; proceeds to introduce neo-liberal economic reforms and austerity measures. 1990 June - Last Nicaraguan Contras leave Honduras. 1992 - International Court of Justice gives ruling establishing new boundaries between Honduras and El Salvador. Demilitarising society 1993 March - Government sets up commission to investigate alleged human rights violations by military.
1993 November - Liberal Party candidate and veteran rights activist Carlos Reina elected president. Reina pledges to reform judicial system and limit power of armed forces. 1995 April - Compulsory military service abolished. 1995 July - First military officers charged with human rights abuses. 1997 - Carlos Flores of the Liberal Party elected president; pledges to restructure armed forces.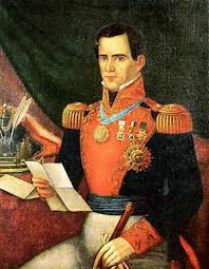 1998 May - Control of police transferred from military to civilian authorities, but reports of rights abuses continue. 1998 October - Hurricane Mitch devastates Honduras. 1999 - Armed forces placed under civilian control. 1999 November - Congress ratifies 1986 maritime agreement with Colombia settling claims over the Caribbean Sea.
This upsets Nicaragua, which claims some of the area as its own. 1999 December - Honduras and Nicaragua agree to halt ground troop deployments and pull out naval forces from the Caribbean sea pending resolution of a border dispute.
2000 June - Supreme Court rules that atrocities committed during 1980s are not covered by amnesty of 1987. Death squads 2001 January - Honduran Committee for the Defence of Human Rights says more than 1,000 street children were murdered in 2000 by death squads backed by the police. 2001 August - UN calls on government to prevent extrajudicial killings of hundreds of children and teenagers, some at the hands of police officers.