SENIORS' WAY
My name is Mark McLaughlin and I am a dedicated and successful real estate professional in this local area. My personal goal is to simplify the process of buying and selling real estate, and to satisfy everyone's needs to the best of my ability.
My extensive experience and proven track record are factors you can count on when working with me. I use the latest technology to understand the current market and to make the connections necessary for our success. Please enjoy my website. It is just one of the many successful tools I use to assist my clients in marketing their real estate.
FOR IMMEDIATE RELEASE
CONTACT: Mark McLaughlin, REALTOR®
Charles Rutenberg Realty
727-793-8047
LOCAL REALTOR® ACHIEVES NATIONAL RECOGNITION
TAMPA BAY AREA, FL, 30 MAY 2013 -- Mark McLaughlin with Charles Rutenberg Realty has been awarded the Seniors Real Estate Specialist (SRES®) designation by the Seniors Real Estate Specialist Council of the NATIONAL ASSOCIATION OF REALTORS® (NAR).
Broker Associate Mark McLaughlin joins more than 16,000 real estate professionals in North America who have earned the SRES® designation. All were required to successfully complete a comprehensive course in understanding the needs, considerations, and goals of real estate buyers and sellers aged 55 and older.
SRES Council, founded in 2007, is the world's largest association of real estate professionals focusing specifically on representing senior clients in real estate transactions. There are
more than 16,000 active members of the organization world-wide. The NATIONAL ASSOCIATION OF REALTORS®, "The Voice for Real Estate," is America's largest trade association, representing more than 1.3 million members involved in all aspects of the residential and commercial real estate industries.
You may contact the Seniors Real Estate Specialist Council by telephone, (800)500-4564, by e-mail, [SRES@realtors.org], or by visiting the SRES Web site, [www.sres.org].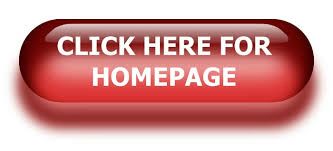 McLaughlinRealty...Accomplishing Your Real Estate Needs!



* Another Free Service Provided To You By, Broker Associate
Mark McLaughlin, REALTOR® GRI, SRES, RSPS, GREEN, ePRO, AHWD, CBR