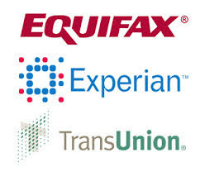 About Credit Reports



Credit reporting agencies maintain files on millions of borrowers. Lenders making credit decisions buy credit reports on their prospects, applicants and customers from the credit reporting agencies.
Your report details your credit history as it has been reported to the credit reporting agency by lenders who have extended credit to you. Your credit report lists what types of credit you use, the length of time your accounts have been open, and whether you've paid your bills on time.


It tells lenders how much credit you've used and whether you're seeking new sources of credit. It gives lenders a broader view of your credit history than do other data sources, such as a bank's own customer data.

Creating Your Credit Report
Your credit report does not really exist until you or a lender asks for it. It is then compiled by the credit reporting agency based on the information stored in that agency's file. This information is supplied by lenders, by you and by court records.
Tens of thousands of credit grantors retailers, credit card issuers, banks, finance companies, credit unions, etc. send updates to each of the credit reporting agencies, usually once a month. These updates include information about how their customers use and pay their accounts.

Your credit report reveals many aspects of your borrowing activities. All pieces of information should be considered in relationship to other pieces of information. The ability to quickly, fairly and consistently consider all this information is what makes credit scoring so useful.





Click Here To See
What's in Your Credit Report





* Another Free Service Provided To You By, Broker Associate
Mark McLaughlin, REALTOR® GRI, SRES, RSPS, GREEN, ePRO, AHWD, CBR