T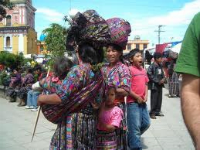 he Maya Calendar

When it came to mathematics, time, and calendars, the Maya were geniuses. Believing that time repeated itself in cycles, they devised two calendars, one ritualistic, which were used for religious celebrations and astrological predictions, and the other a solar calendar. Both calendars were based on the calculation that a year had a little more than 365 days, a more precise system than the Gregorian calendar.



Following the movement of the sun, moon, and stars with such accuracy, the Maya were able to predict such mystifying phenomena as eclipses and the spring and autumn equinoxes.

The Maya kept time with a combination of several cycles that meshed to mark the movement of the sun, moon, and Venus. Their ritual calendar, known as the Tzolkin, was composed of 260 days. It pairs the numbers from one through 13 with a sequence of 20 day-names. It works something like our days of the week pairing with the numbers of the month.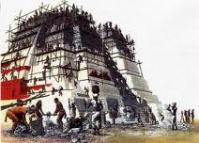 Thus you might have 1-Imix (similar to Sunday the 1) followed by 2-Ik (just as you would have Monday the 2). When you get to 13-Ben, the next day would start the numbers over again, thus 1-Ix, 2-Men etc. It will take 260 days before the cycle gets back to 1-Imix again (13 x 20).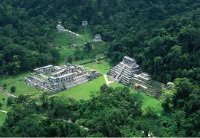 This calendar gave each day a name, much like our days of the week. There were 20-day names, each represented by a unique symbol. The days were numbered from one to 13. Since there are 20-day names, after the count of thirteen was reached, the next day was numbered one again.


The 260-day or sacred count calendar was in use throughout Mesoamerica for centuries, probably before the beginning of writing.