Ma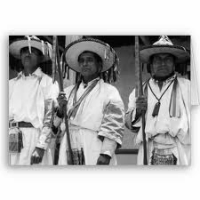 yan Art
The art of the Maya, as with every civilization, is a reflection of their lifestyle and culture. The art was composed of delineation and painting upon paper and plaster, carvings in wood and stone, clay and stucco models, and terra cotta figurines from molds.


The technical process of metalworking was also highly developed but as the resources were scarce, they only created ornaments in this media.

Many of the great programs of Maya art, inscriptions, and architecture were commissioned by Mayan kings to memorialize themselves and ensure their place in history.


The prevailing subject of their art is not anonymous priests and unnamed gods but rather men and women of power that serve to recreate the history of the people. The works are a reflection of the society and its interaction with surrounding people.

The clothing worn by the Maya is as it was in the past, and is perhaps, the most forgotten art form still in use.


It is relatively easy to determine the village in which the clothing was made by the type of embroidery, color, design, and shape. This Mayan tradition has been passed on from generation to generation.