Contact: Press Release Office
Contact Person: Broker Associate Mark McLaughlin
..
Company Name: Charles Rutenberg Realty
Telephone Number: 727-793-5970
Email Address: Mark@McLaughlinRealty.com
Web site address: www.McLaughlinRealty.com
____________________________________________________________________________________
5 June 2013
Clearwater,
FL – Broker Associate Mark McLaughlin with Pinellas Association of REALTORS® has been awarded the Resort and Second Home Specialist (RSPS) Certification. The RSPS Certification is a nationally-recognized certification awarded by the National Association of REALTORS® to real estate professionals who wish to demonstrate and promote – to consumers and their peers alike – their expertise in the resort and second home specialty.
Broker Associate Mark McLaughlin joins more than 1,500 real estate professionals who have earned the RSPS certification. REALTORS® who receive the RSPS certification have successfully completed the Resort & Second Home Markets Course along with another designation or additional advanced courses in the field of resort and second home real estate.
He now joins other real estate professionals who specialize in buying, selling, or managing second homes in a resort, recreational, and/or vacation destination and properties for investment, development, or retirement.
"The RSPS certification program offers one of the most powerful networking opportunities," said George Harvey, 2012 chair of the NAR Resort & Second-Home Committee and an RSPS. "You will connect with agents across the country and share your local knowledge to attain referrals.
In the process you will educate yourself above your competitors by attaining insight of other second home and resort areas in the United States and abroad. You can connect through the many social media sites or in person at the Resort and Second Home Symposium- the premier education and networking event for this group."
REALTORSÒ or consumers interested in learning more about the program may log on to www.Realtor.org/Resort or contact NAR Resort Specialties at 800/874-6500, Ext. 8393.
Click For More Real Estate Information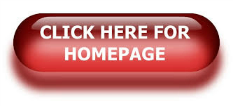 McLaughlin Realty...Accomplishing Your Real Estate Needs!
* Another Free Service Provided To You By, Broker Associate
Mark McLaughlin, REALTOR® GRI, SRES, RSPS, GREEN, ePRO, AHWD, CBR