Welcome!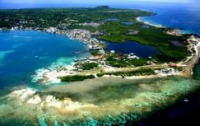 We hope that you find these few pages of much interest as we continue to develop it more and more, providing very interesting information of Honduras.
To include point of interest of its major cities; San Pedro Sula, Choluteca, Gracias a Dios, Roatan, Comayagua, Trujillo, Tocoa, La Esperanza, Amapala La Mosquitia, Nacaome, Omoa, Yoro Danli, among others.
Within these pages you will also find much more information of interest, such as how to better your credit score, you can place free classified ads within this website, ideas of how to make quick and easy money. Informacion as to how to imigrate to the USA, your financial management and some ideas on how to make fast money on the internet.
This site also contains a posted calendar of event, to which you can add your own community events to it. In addition, it contains the listing of the major cities of Honduras, along with its history, government, commerce, its people, and such.
As we advance further and further into the development of this site, we will be updating and adding much more information, which we are sure you will find them to be very informative.
The Editor